Shopping Cart
Your Cart is Empty
There was an error with PayPal
Click here to try again
Thank you for your business!
You should be receiving an order confirmation from Paypal shortly.
Exit Shopping Cart
If you are getting involved in Blokarting in the UK or Northern Ireland you will need iInsurance. We recommend you join the BLSA who are the official blokart association. Membership come with the relevant insurance cover.
Costs for 2009 are £40 for adults, and £20 for under 18 yrs.
This is for £5 million 3rd party liability insurance.
From 1st October is £20 for Adults, £15 for Under 18 yrs.
The pro rata part of our insurance is for NEW members joining through the year, all members at the end of the year will have to pay the full rejoining fee regardless of when they rejoin during the following year.
There will be a small charge to members who attend our fun weekends. Any non-members who wish to try either Blokarting or Land Speedsailing can do so at our Fun or Event weekends for a small fee.
Race Events will have an entry fee which will be set by the Organising body For Racing Rules Click Here: RULES
The BLSA are now able to cover all Land based Kite activity as well, but this is only if your main sports are either Blokarting or Land Speedsailing or Both of these. We are not a Kite Association.
You may also find this useful link to the BLSA HANDBOOK to understand the rules and regulation before BloKarting.
BloKartEastAnglia Team
(BKEA)
"What a fantastic time we had!! The kids had no idea we were BloKarting until we pulled up and the smiles on their faces said it all! Happy, friendly going instructors (Nigel be..."
Sarah, Allan, Kieren, Carrie & Josie Hibble
Very Smiley Family
"Thanks to Nigel and team for a great day. So much fun even if the wind didn't behave as it should. Thanks for all your encouragement not to mention push starts. Will defini..."
James&Kelly
Blokart beginners
"I like my adrenaline sports as does my 15 year old daughter. Thought blokarts might be a bit tame but how wrong I was. Clear safety briefing, helmet & gloves and we were ready t..."
Paul Coleman
Spud King
UKPPG Powered Paragliding School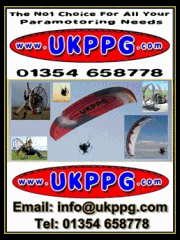 /